Support and positioning chairs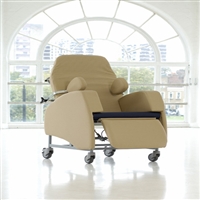 These chairs provide supportive seating and postural support for users who have difficulty achieving a stable seating position in a standard lounge type of chair. The majority of these chairs will be customised to the individual and include chairs for heavy duty use.
These chairs are used in domestic and other healthcare and community settings.