Optelec Multi-view Video Magnifier
Manufactured by Optelec Ltd
Priced from
£1,995
(Exc. VAT)
DLF's summary
Portable video magnifier with high definition camera.
Features
full colour LED widescreen
continuous zoom magnification
focus lock designed to make practical activities easier
tilt and swivel camera head
image rotation allowing self-viewing
camera arm reach designed for left and right-handed use
handheld control panel with contrasting buttons
Options
available in different sizes
Accessories
carry case
X-Y reading table
trolley
Product dimensions
Features
Screen capture / image freeze
Standard
Camera
Colour
Dimensions
Weight
7.5kg
Magnification
2-75x
Screen size (diagonal)
56cm
Manufacturer's information
Manufacturer's contact details
Optelec Ltd
Unit H1
Penfold Trading Estate
Imperial Way
Watford
Hertfordshire
WD24 4YY
England
01923 231313
sales@optelec.co.uk
https://uk.optelec.com
Where can I buy this product?
If you would like to buy this item or need any further information, please contact one of the national suppliers listed below. We list all UK national suppliers that have told us they sell this item.
If you are a national supplier who is not listed please read our FAQs to find out how to add your company. If you are listed and need to update your details please read how to update your listing.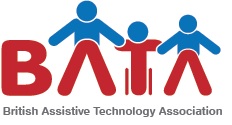 Online shop
X
Head office
2 Swangate
Charnham Park
Hungerford
Berkshire
RG17 0YX
UK

Tel:023 8029 4520
Supplier details last checked:
19 May 2016

Next check due:
19th May 2018
Hypertec Ltd
's name for this product is
Optelec Multi-View Video Magnifier
and their product code is
AOTMV
From

£1995

Exc. VAT
Checked by DLF on 19 May 2016
Unconfirmed national suppliers (Explain)
The following suppliers have not updated their product details for over two years. We list the last price they entered but provide less information on them. These records will be removed after three years. They can update their records using our self-service system.
| Supplier name | Guide price | Last updated |
| --- | --- | --- |
If you are one of the suppliers listed here, and don't know how to update your product information please contact our Data Services team to find out how to update your information.