Call our Helpline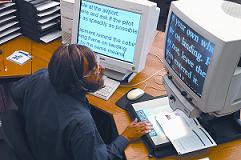 If you would prefer to speak to someone for advice about daily living equipment, please contact our Helpline on 0300 999 0004. Our experienced advisors will help you find the solution to your problem and can send you information on products that might help you, where you can buy them and other useful organisations that might be able to help you.
You can also ask us a question on Youreable forum. Posting on our forum will ensure you get a speedy response from our large community.
If you would prefer to try equipment out before making a decision you can also visit our Equipment Demonstration Centre in London or we can refer you to your local centre.
Helpline: 0300 999 0004
Opening times: 10am - 4pm, Monday-Friday

Switchboard: 020 7289 6111
Opening times: 9am - 5pm, Monday-Friday