Funding adaptations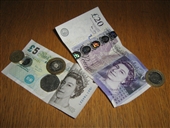 There are a number of sources of funding which may be available to help you with the cost of an adaptation if you live in your own home including:
Grants and loans are usually means tested and the application process can take several months.
---
Disabled Facilities Grants
A Disabled Facilities Grant is a grant from your local council to help towards the cost of adapting your home to enable you to continue to live there. The grant is paid if your council considers that the proposed changes are necessary to meet your needs, and that the work is both reasonable and practical Direct Gov (2012). Such grants are given by local councils under Part I of the Housing Grants, Construction and Regeneration Act 1996.
Who can apply for a Disabled Facilities Grant?
You can apply if the answer to the following four statements is yes:

You or someone living in your property, is disabled.
You, or a person on whose behalf you are applying, are the owner or tenant of the property. Note: a landlord may apply on behalf of a disabled tenant.
Your willing to certify that you, or the person on whose behalf you are applying, intend to occupy the property as your/their main or only residence throughout the 5 year grant period.
You live in England, Wales or Northern Ireland. Note: Scottish residents should contact their local social services department for information on any available grants.
What can you use a Disabled Facilities Grant for?
Disabled Facilities Grants can be used for adaptations to your home designed to make movement into and around your home easier and / or to provide accessible essential facilities. An occupational therapist will access your circumstances and home environment before recommending any required adaptation(s).
Thus, depending on the occupational therapists assessment a Disabled Facilities Grant may fund includes:
To make it easier to get into and out of the dwelling by, for example, widening doors and installing ramps;
Ensuring the safety of the disabled person and other occupants by, for example, providing a specially adapted room in which it would be safe to leave a disabled person unattended or improved lighting to ensure better visibility;
To make access easier to the living room;
By providing or improving access to the bedroom and kitchen, toilet, washbasin and bath (and/or shower) facilities for example, by installing a stair lift or providing a downstairs bathroom;
To improve or provide a heating system in your home which is suitable to the needs of the disabled person;
To adapt heating or lighting controls to make them easier to use;
To improve access and movement around the home to enable the disabled person to care for another person who lives in the property, such as a spouse, child or another person for whom the disabled person cares.
How much is the grant for?
The amount paid is based on a financial assessment ('means test') of your average weekly income outgoings and savings. However, there is no means test for families of disabled children under 19 years of age.
Depending on the outcome of the means test the amount of grant offered can vary from 0 to 100 per cent of the cost of the works. The maximum amount of grant is usually £ 30,000 per application less any assessed contribution from you.
For more information visit the Directgov website
---
Other financial help that may be available
Your local council may provide low cost loans and / or grants to help you renovate, repair or adapt your home. For more information, contact the Housing or Environmental Health Department of your local council. Two examples of organisations / schemes your local council may put you in touch with include the Houseproud scheme and Foundations.
The Houseproud scheme
Houseproud is run by the Home Improvement Trust, a non-profit organisation, in partnership with local authorities and home improvement agencies throughout England and Wales (Home Improvement agencies, 2008). Houseproud helps homeowners of any age who are disabled, or have a disabled person living with them, or homeowners, or leaseholders, aged 60 or over to fund and carry out major work on their homes.
Houseproud administer a discretionary home repair assistance grant for people on income related benefits that is used to help pay for minor home repairs and adaptations. The maximum assistance available is currently £ 5,000 per application. Your local authority website usually has details about this. It can include energy efficiency work and security work.
The kind of work covered by Houseproud ranges from a new roof or bathroom to installing a central heating system or stair lift. Loans towards the cost may be available. The assistance may involve advice and/or practical help. For example, advice can be given on sourcing finance and reliable trades people. The service is locally delivered with case workers and advisers.
For more information visit the Houseproud website
Foundations
Foundations is the national co-ordinating body for Home Improvement Agencies (Communities and Local Government). Home Improvement Agencies are local, non-profit making organisations. They help older, disabled and vulnerable homeowners or private tenants to maintain, repair, improve, or adapt their home. They aim to help people continue to live in their own homes in safety, security, comfort and independence.
Home Improvement Agencies vary in the services they offer, but may be able to assist by:
Checking whether you are entitled to any financial assistance, such as grants or loans for repairs, heating or disability adaptations.
Liaising with others involved in the potential work, such as occupational therapists, environmental health officers and council grants officers.
Helping to make your home more energy efficient.
Producing a schedule of work, drawing plans, and getting estimates from reliable suppliers or builders.
For more information visit the Foundations website
Advice on benefits and grants
Turn2us provides information and advice on benefits, grants and charitable funds.
Charities
There are charities that may be able to assist with funding, or searching for funding, for kitchen and other adaptations. Eligibility criteria will vary.
For a searchable directory of charities visit Charity Choice's website and/or for a database of charitable funds visit Turn2us.
Advice last checked: 03 October 2014 Next check due: 03 October 2017
References
Communities and Local Government 0 Foundations - Home Improvement agencies
View reference Last visited: 06/02/2015

Evidence type: 2

Directgov 2012 Disabled Facilities Grants - introduction
View reference Last visited: 25/02/2015
Home Improvement Agencies 2008 Houseproud
View reference Last visited: 17/12/2013

Evidence type: 2