Premium Listing
National suppliers who are listed as meeting our standards can also pay to enhance their entry through a Premium Listing. Premium Listings mean that the company's logo is displayed and a button that allows users to directly email the company for more information is displayed. The fee for a Premium listing is just £250 + VAT per year and is a great way to stand out from other companies in the listings, generate leads and raise brand awareness.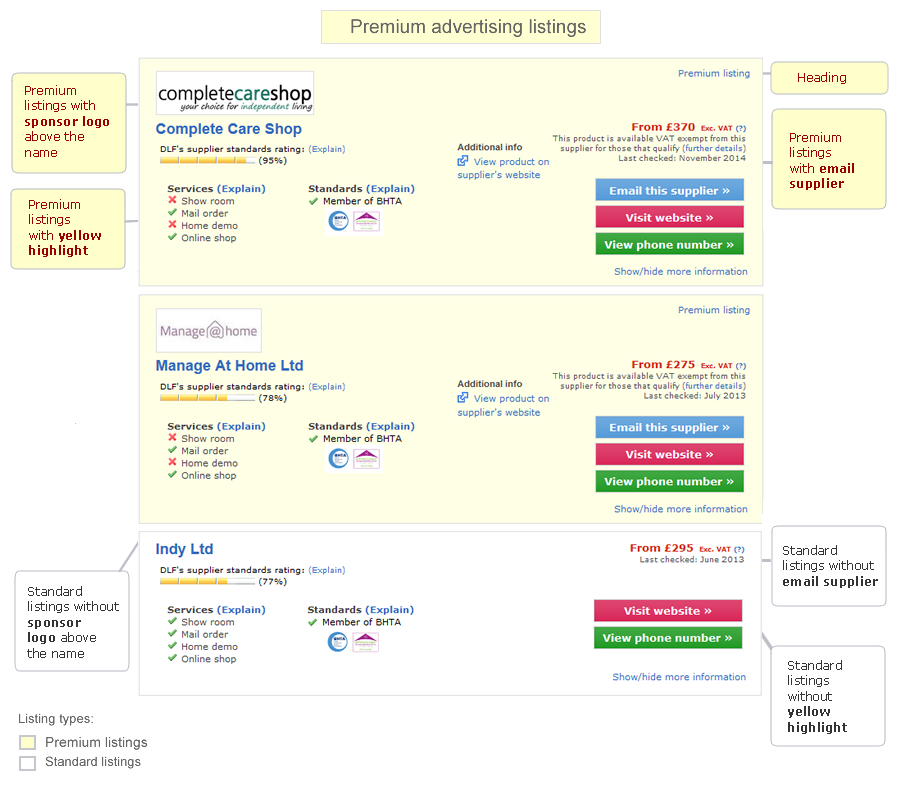 We also offer other advertising opportunities, such as banner adverts in product categories.
For further information, please contact marketing departmentour Marketing Department.